Empower the Future – World premiere QUANTRON FCEV Heavy Duty Truck
---
World premiere of the QUANTRON FCEV EU Heavy Truck for heavy-duty and long-haul applications.
You can find more information about our hydrogen truck here.
Empower the Future – World premiere of the full electric QUANTRON QARGO 4 EV
---
The light transporter QUANTRON QARGO 4 EV offers a battery-electric cargo solution, ideal for sustainable last-mile delivery, factory transport and for municipalities.
A
ll industries at a glance.
The road to the individual e-revolution: discover our electric commercial vehicles that are right for your industry.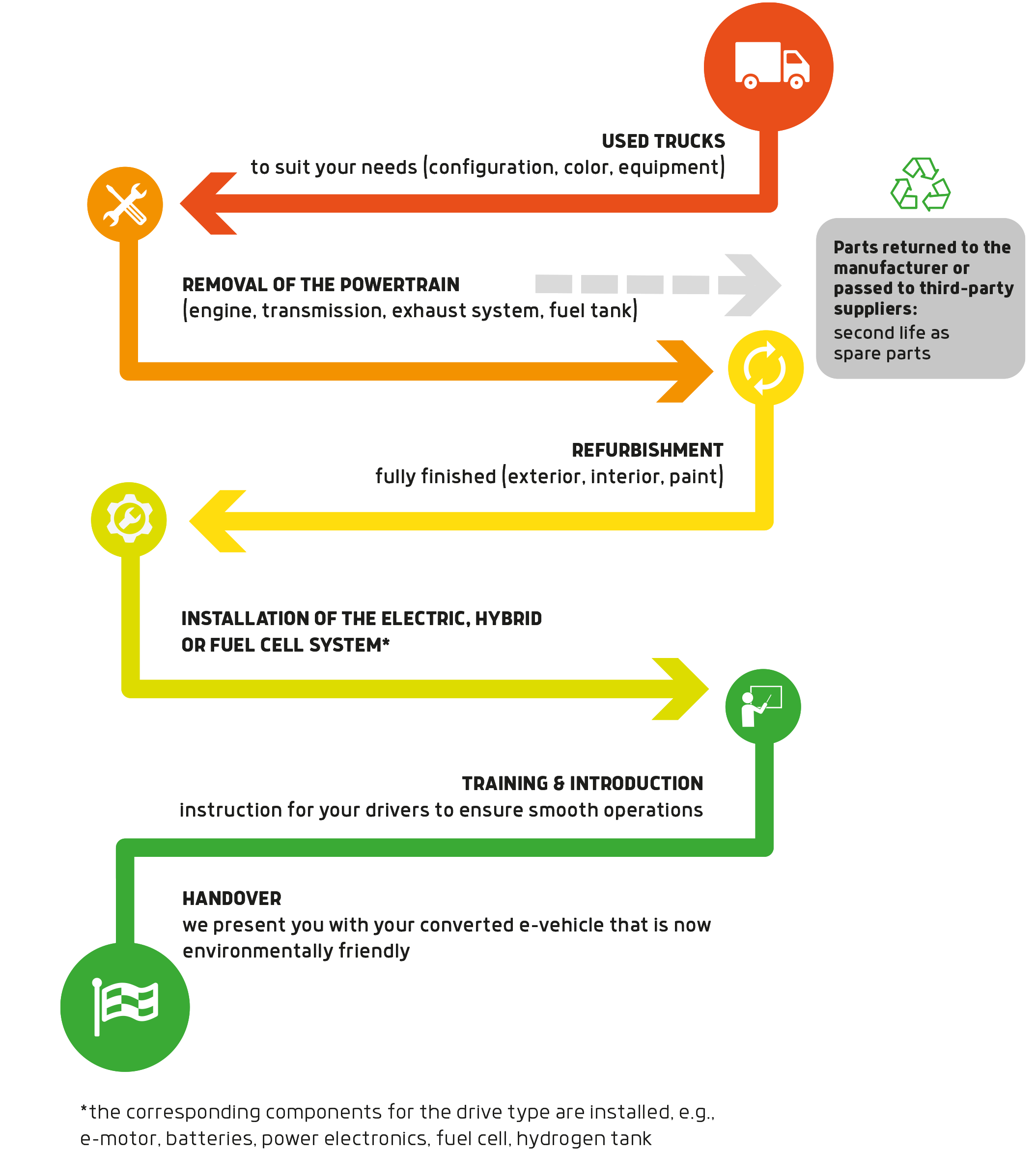 Q-Days 2022 Aftermovie
More than 200 guests from more than 15 nations attended the successful event on site and digitally. Listen to what they had to say about what they have seen.
QUANTRON QHD 50-280 BEV
The QUANTRON QHD 50-280 tractor unit – quiet and 100 % electric.
With a range of up to 180 km, ideal for transport tasks in urban areas.
QUANTRON CIZARIS 12 EV
The all-electric CIZARIS 12 EV city bus from QUANTRON takes passenger transport in urban areas to a new level. Reliable, quiet and completely emission-free on the road.
QUANTRON QARGO 4 EV
Environmentally friendly, quiet, reliable and safe – that's the QUANTRON QARGO 4 EV. Specially designed to make transportation in the inner city and the last mile as pleasant and sustainable as possible.