A
ll industries at a glance.
The road to the individual e-revolution: discover our electric commercial vehicles that are right for your industry.
Heading to the future – QUANTRON launches electric 12 metre bus
---
The Quantron AG is launching its own QUANTRON vehicle, the electric QUANTRON 12 metre low-floor bus, at the end of this year. The city bus will be offered in two versions: In the BEV variant, the vehicle can be ordered as early as the end of 2021, as an FCEV from spring 2022.

Environmentally and economically viable
---
EVERYTHING FROM ONE SOURCE
Needs assessment, individual roadmap, vehicle handover, training, infrastructure, service with quality and more than 139 years' experience
Zero-emission and quiet transportation – no traffic bans
Exemption from tolls / charges for heavy trucks, lower maintenance and running costs, no classic oil change, no exhaust system maintenance, no fuel costs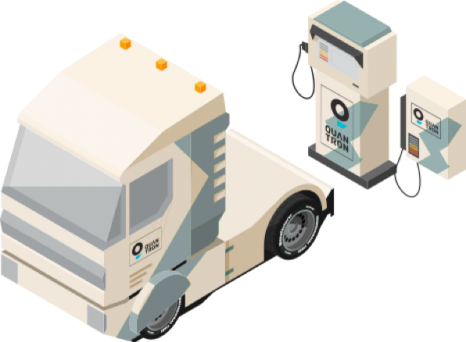 Max. torque from a standing start
New supply potentials for the "last mile"
MORE EFFICIENT OPERATIONS
Even during off-peak periods