Our sustainability concept with a
second-life approach

---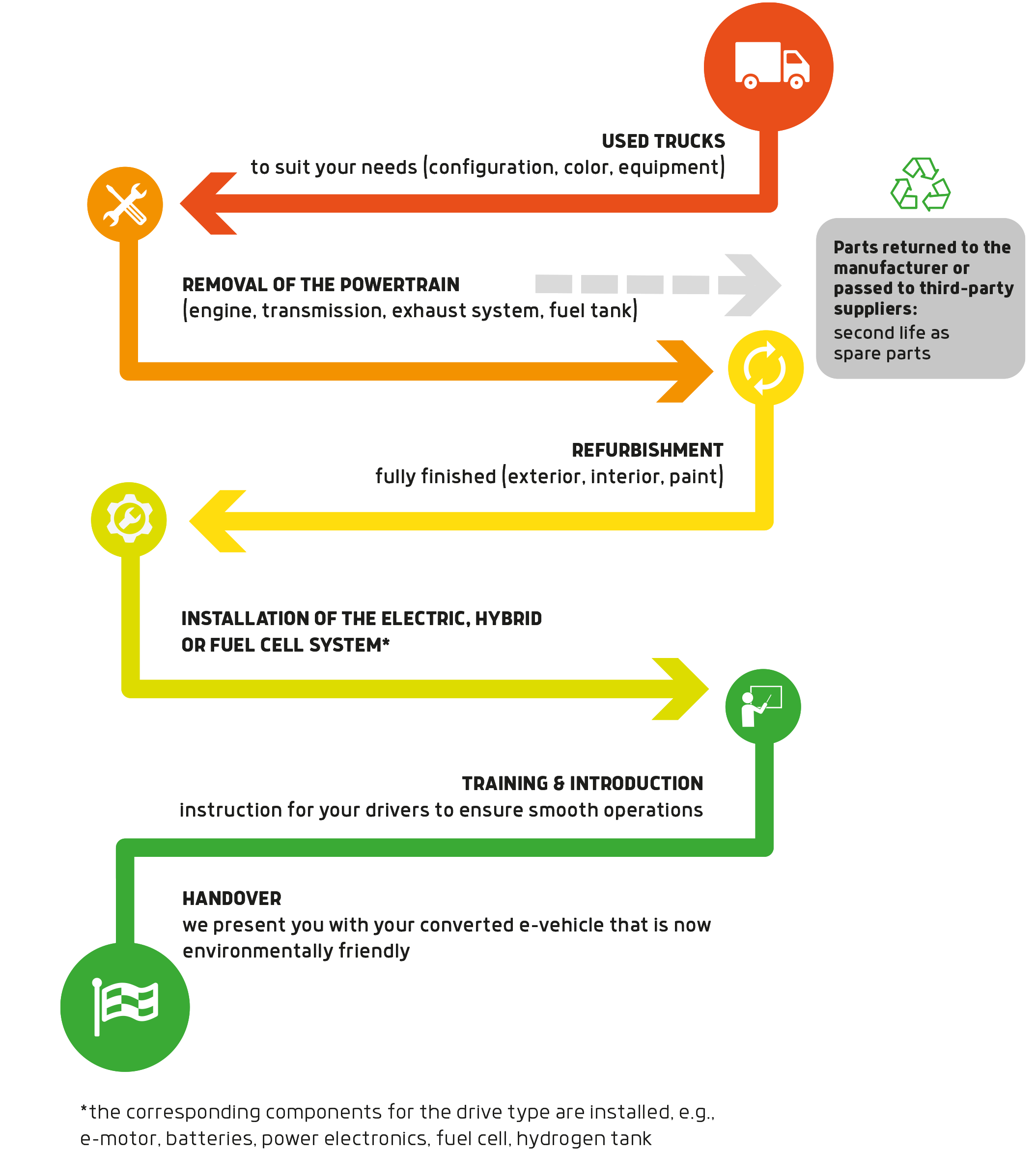 Discussions about environmental protection and electromobility are ubiquitous. It is a fact that e-vehicles produce "zero emissions" during operation. They do not generate any direct emissions compared to the combustion engine. The green credentials of electromobility are disputed by many people, however. E-vehicles do have a carbon footprint that is larger than that of vehicles with combustion engines. This is because of the battery manufacturing process.
Quantron AG addresses precisely this point with its Q-Repowering sustainability concept. Every vehicle that does not have to be made from scratch makes environmental sense. That's why Quantron specializes in the electrification of existing and used vehicles, thereby giving them a second, environmentally friendly life – huge potential for climate protection and resource management. The emissions from battery production can be offset by the CO2 emissions saved from not manufacturing a new vehicle every time.
For repowering, the complete powertrain (engine, transmission, exhaust system, fuel tank) is removed from the used vehicle. These parts are returned to the manufacturer or third-party supplier to be used as spare parts (second life). The vehicle is then refurbished, i.e., fully finished (interior, exterior, paint). Finally, the electric or H2 system is installed (e-motor, power electronics, batteries, plus fuel cell and hydrogen tank for the H2 system).
The sustainability concept at Quantron AG goes much further though. As soon as the batteries have reached the end of their service life as drive batteries, they are put to work in their second life as stationary power sources, e.g., connected to photovoltaic systems as energy stores and for charging e-vehicles.
Quantron AG is convinced e-mobility is essential in the commercial vehicle sector – whether purely battery-electric or with hydrogen drive. That's why we provide integrated support to our customers with individual roadmaps for successful integration into business processes.